It All Starts with Communication
Your business is running smoothly, but what if there were a way to save money, work with advanced telecommunications and internet cabling technologies, and make it easier for your employees to do their jobs?
At Neltech Communications, we provide a cost-effective independent review of your current telecommunications and offer you simple solutions that cater to your business needs. Our fibre optic cabling, telephone, installation, and support services keep the communications side of your business running smoothly.
Grow Your Business Safely
There have been a lot of technological advances in the communications space recently, and many businesses are working with outdated technologies that could cause network interruptions and severe delays. At Neltech Communications, we have a singular goal:
to provide custom solutions and local support to keep your business profitable, and running smoothly.
Our Communications Services
Grow your business with modern and futureproof telephone and cabling solutions
VOIP (Cloud Services)
Get improved voice quality and a fast, stable phone connection at a better price.
Telephone Systems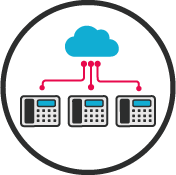 Give your employees a custom phone number and manage local and international calls with ease.
Computer Cabling
Our structured cabling solutions keep you connected reliably and efficiently.
Communications
We offer maintenance on all phones and data accessories that we install.
Why Choose Us?
Because you deserve futureproof communication systems
Contact us for a free consultation and quote